Polycarbonate offers multiple solutions for e-mobility and autonomous driving
Polycarbonate offers multiple solutions for e-mobility and autonomous driving
Driven by new technologies, mobility is undergoing a transformation worldwide. Trends such as autonomous driving, connectivity and electrification require completely new vehicle concepts and technologies. Functional plastic solutions play a vital role in ensuring economic, safe and individual integration.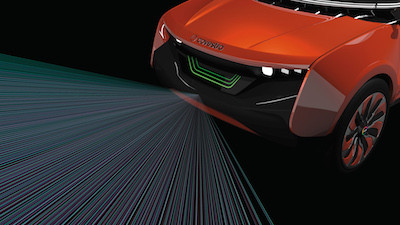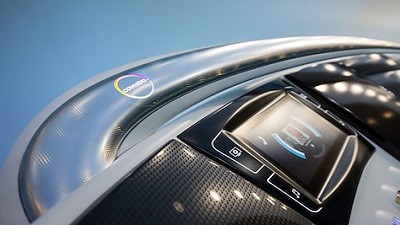 "The value chains face enormous challenges," explains Dr. Eckhard Wenz in a lecture about new plastic concepts for vehicles. The car expert from Covestro recognizes a clear focus: "Most of the future functionalities are derived from the electrical and electronics industry, whether it is about electric drive or battery technology, sensor technology, connectivity or artificial intelligence."
Polycarbonate has been used for many years in innovative applications in the electrical/electronics and automotive industries. Due to its outstanding properties, it can also serve as a key material for the era of new mobility.
At the VDI Congress "Plastics in Automotive Engineering" on March 14 and 15 in Mannheim, Germany, Covestro presents new concepts based on polycarbonate. The focal points of the developments are integration of lighting and sensor technology, automotive glazing, a functional and individually designed interior, and the powertrain for electric vehicles.
One example is the seamless glazing of injection-molded elements and the integration of vitreous body parts. The use of polycarbonate combines design freedom and functionality with the safety of passengers and other road users. For example, seamlessly integrated LED lighting concepts and front elements that are permeable to infrared radiation from LiDAR sensors also contribute to this.
In car interiors, good thermal insulation of polycarbonate also ensures effective thermal management: The air conditioning system consumes less energy when heating and cooling, which leads to a longer range of electric cars.
In car interiors in particular, optical and haptic material properties play an important part. Covestro is leveraging the exhibition at the VDI Congress to show visitors a broad cross-section of its material solutions for future mobility. The Sample Bar gives visitors the chance to see and touch hundreds of samples.
Plastics continue to attract the interest of designers. They offer great freedom, especially in the functional and individual design of the car interior: Ambient lighting with LED technology, as well as new plastic optics and displays can be seamlessly integrated into large plastic components, thus conveying a complete picture.